The Shidler College of Business is proud to represent alumni from around the globe, who work in various industries and sectors. With a strong alumni base both nationally and in the Asia-Pacific region, we endeavor to bolster the Shidler brand, as well as connect and foster meaningful relationships with our graduates. Our alumni serve as key resources to keep abreast of regional business developments, as well as providing opportunities for internships and job placements for students.
To better connect our alumni with each other, as well as and recent graduates, we've launched the Shidler Regional Alumni Ambassador Program. Alumni Ambassadors are active in Shidler initiatives and are dedicated to enhancing the college's reach, mission and vision. Ambassadors also serve as a resource for other alumni in their area.
To connect with our Shidler Regional Alumni Ambassadors, or to obtain more information about the program and how to become an ambassador, please contact senior director of alumni engagement, Bianca Mordasini.
Japan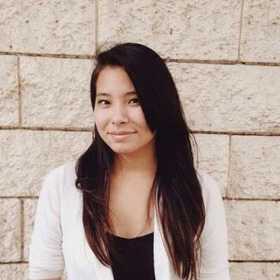 Miki
Akamine
Tokyo
Miki Akamine currently resides in Tokyo, Japan and graduated from the Shidler College of Business in 2017 with her BBA in Marketing. She decided to attend Shidler to gain a global business perspective, and to build an international network of contacts.
After earning her degree, Akamine decided to return back home to Japan and started her career in digital marketing and sales, joining Statacache K.K., a digital signage company. In her role, she supported clients with their store-front systems, including content support, programming and hardware. She currently works at systemsGo, an IT company as an inside sales representative, working closely with the sales and marking team. In her current role, she works with global business clients with entities in Japan, finding multilingual IT solutions for office relocation, project installation and product launches.
In her free time, she enjoys web designing and blogging, working out and is currently studying for the IT Passport Certificate, which provides a broad-range perspective in IT management and network solutions.
Jun
Kabigting
Jun is a representative director and president of HR Central K.K. and an adjunct professor with Temple University Japan Campus and GLOBIS Management School. He also served as the Founding Chief Community Officer of The Japan HR Society (JHRS) and as the first Managing Editor of The HR Agenda—Japan's first & only bilingual HR magazine.
Jun has more than 25 years of experience across the entire HR value chain, most of them Japan-focused. He has a solid experience as a trainer, HR consultant, and talent acquisition professional. Jun likewise serves as a nominal representative and/or external director for other organizations.
He received his MBA in 2000 from the Shidler College of Business from the University of Hawaii, an M.S. in Industrial Engineering from the University of the Philippines, a Certificate in HR Studies from Cornell University's School of Industrial Labor and Relations and credentialed as a Senior HR Professional - International (SPHRi) by the HR Certification Institute (HRCI) and an accredited Harrison Assessments (HA) consultant and solutions provider in Japan.
Jun has been a frequent speaker/resource person in various domestic and international HR conferences in Japan, Singapore, Malaysia, and the USA. He passionately believes in advancing the HR agenda in Japan through continuing HR education, knowledge sharing and use of HR best practices.
Timothy
Ondo
Timothy Ondo is the president and CEO of The Bridge Group K.K., an award-winning, midsize licensed executive search firm headquartered in Azabu-Dai, Tokyo, with offices in Manila and Singapore.­­
Ondo is a fourth generation Japanese American originally hailing from Seattle, Washington. He moved to Hawai'iin 1974 to attend the Mid Pacific Institute. Upon completing high school, he attended the Shidler College of Business at the University of Hawai'i at Mānoa, earning his bachelor's degree in international business in 1981.
A few years later, Ondo made the move to Japan and began his career in executive search and recruiting. He established his own firm in 2003 and has since received numerous accolades. He also served at a variety of companies, including startups and Fortune 500 organizations. 
"The thing I love about my job is to be able to meet and help a wide variety of people," Ondo said. "From young people starting in their careers to seasoned executives, everyone has a different story and goal in their life. My overall goal is to improve another person's life. That gives me meaning in mine."
Aside from his professional career, Ondo has served on the board of advisors for the Waseda University Marketing Forum and served as president of the University of Hawai'i Alumni Association of Japan.


Pacific Northwest
Mia
Porter
Mia Porter graduated from the Shidler College of Business in 2018, with degrees in Finance, International Business, and Chinese. She is currently an Associate Financial Analyst at Liberty Mutual. 
At Shidler, Mia gained valuable experience and professional skills through the Shidler Global Leaders, the International Business Organization, the Financial Management Association, the CFA Student Research Challenge, the HSBC/HKU Asia Pacific Business Case Competition as well as three years on the Business Night Student Committee. Born and raised on Oahu, Mia took advantage of the opportunities offered at Shidler to study abroad in Paris, France as well as being the first Shidler student to complete the National Chinese Flagship Program, culminating in an internship at Tencent in Shenzhen, China.
In her free time, Mia can be found traveling, eating, taking Instagram photos or playing badminton with her coworkers.
Jon
Evans
Jon Evans obtained his MBA from the Shidler College of Business at the University of Hawaii in 1994 while working for Pepsi Hawaii. He also holds a B.A. in economics and a minor in Latin American Studies from Princeton University, where he rowed crew. Jon is the VP of Strategic Initiatives for Charlie's Produce, one of the largest produce wholesalers on the West Coast.
Previously, Jon spent 12 years with Savers / Value Village in various finance and operations executive roles, most recently as VP Finance overseeing Retail Finance, Supply Chain Finance and Analytics. While at Savers, Jon helped double revenue, open more than 200 stores and successfully re-capitalize the company. Prior to Savers, Jon served as the Chief Financial Officer at Kinetix Living, a wellness company, and spent five years as VP Finance of Maveron, a consumer-focused venture capital firm. Jon also spent 11 years with Pepsi in finance and strategic planning roles including four years heading finance for the Starbucks-Pepsi joint-venture.
Jon is a Seattle native and loves the outdoors which has led to board memberships with Naturebridge, an environmental education non-profit, and Washington's National Park Fund. He also volunteered for the Hawaii Nature Center.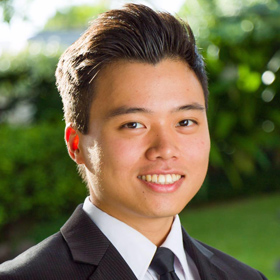 Kirk
Wei
Kirk Wei is an alumnus of the Shidler College of Business class of 2017, with an emphasis in Management Information System and Marketing. Wei is a product manager for SmallTalk Agency working with large Fortune 500 companies in the San Francisco Bay Area with an emphasis on the technology industry. Prior to SmallTalk, Wei worked for three years at Deloitte as a senior consultant working some of the largest technology and healthcare clients in the US and worldwide, advising on risk management and IT compliance best practices. Wei brings over his client service, project management, and product sense skills to his role as a product manager, managing and driving global expansion projects for his clients
During his time at Shidler, Wei was an active student who participated in multiple organizations and held leadership roles: Shidler Global Leaders (Cohort Coordinator), Delta Sigma Pi (Chancellor), Shidler Business Night Awards Event (Director of Marketing). During his time in college, he got the opportunity to travel to Asia twice: 1) Study Abroad opportunity in Singapore for a semester, 2) Pacific Asian Management Institute (PAMI) to Tokyo (Japan), Hong Kong, Shenzhen (China), Hanoi (Vietnam).
In his spare time, Wei loves to travel, cook, hike, and try new foods. He hopes to travel around the world one day to see all 7 Wonders of the World.
Northern California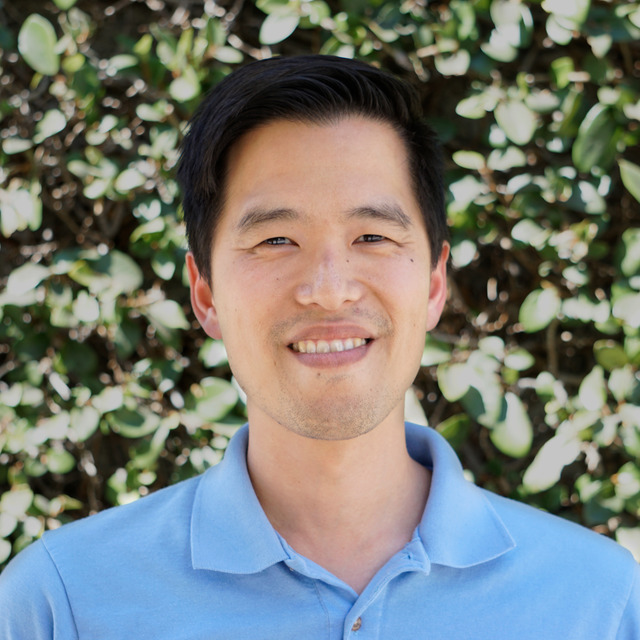 Davin
Higashi
Davin "Dave" Higashi is the Co-Founder and CEO of Crowdmade, a premier merchandise service company for YouTube creators. Dave Co-founded Crowdmade in 2015 and served as the COO until 2018 when he officially became CEO. Previous to founding Crowdmade, Dave grew his career in e-commerce at eBay as a corporate finance professional working across multiple business units including eBay, Paypal, and Stubhub. Dave originally hails from Hawaii, and obtained his BBA from the Shidler College of Business in 2005. In his spare time, he loves spending time with his kids and working his bbq grill on the weekends.
Southern California
Mike
Gallagher
Los Angeles
A Chicago native, Mike spent 6 years working in Hawaii's banking sector and graduated from the MBA program at the Shidler College of Business in 2018. He currently lives in Los Angeles, California and works with the Federal Deposit Insurance Corporation (FDIC), performing risk examinations on banks in Southern California.
Shidler provided Mike with a number of amazing opportunities including the chance to live and study in Hong Kong, represent UH in the North America Regional of the CFA Research Challenge, and put together a business model at the Pacific Asian Center for Entrepreneurship's Business Plan Competition.
In his spare time, Mike enjoys hiking, surfing, watching movies and trying new foods.
Stephanie
Honami
Stephanie Honami is the founder of Lotus Method, LLC, a consulting firm specializing in Human Resources and life strategies. Her twenty-plus year career as a proven Human Resource partner has fueled Stephanie's passion for helping people and organizations.
Her ability to help navigate delicate situations, with a win-win outcome in mind, results in risk mitigation by creating a roadmap for those seeking guidance and direction. Her Japanese-English fluency and bilingual upbringing provides a unique leadership and coaching style, which may be described as firm, yet supportive. Her no-nonsense communication style, strong moral compass, and desire for successful outcomes, has served her well with advising the spectrum from teenagers through seasoned C-Suite leaders in Fortune 500 companies.
In her spare time, Stephanie seeks ways to travel the world while juggling the delicate balance of being a single mother and business owner.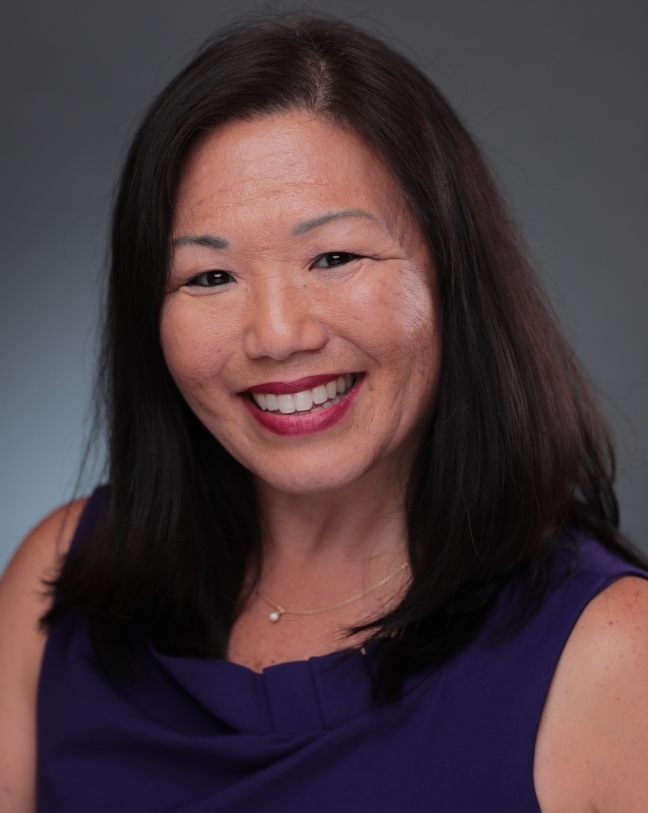 Johanna
Tokunaga
Johanna Tokunaga is an alumnus of the MBA class of 2000. She enjoyed the EMBA Asia Tour with Dr. K.K. Seo as part of her emphasis in international business. She earned her B.S. in Managerial Economics at the University of California, at Davis with a music minor.
After starting her career at Bank of Hawaii, she relocated to California. She currently lives in the Los Angeles area and works at BNY Mellon. Johanna enjoys working on public financings in Hawaii and California. In her free time, she travels, rides her road bike with a cycling club and plays the flute. Johanna looks forward to connecting with Shidler College students and alumni-both current and future!
Dave
Uemura
Dave received his Bachelors in Business Administration Degree from the University of Hawaii with emphasis in International Business. From 1997 to 2016 Dave worked at Abbott Laboratories in the sales, training, and patient reimbursement divisions in both Hawaii and California.
From the beginning, Dave has been actively involved in the San Diego Chapter of the Arthritis Foundation. He received the 2008 Health Hero Award from the Combined Health Agencies and was appointed to be part of the Board of Directors for the Sand Diego Arthritis Foundation. Along with his work with the San Diego chapter, Dave has also been involved in the Orange County Chapter and National Psoriasis Foundation of Southern California.
In 2016, Dave joined Eli Lilly & Co. to become a field reimbursement manager and he is currently working at Sanofi Genzyme as a field reimbursement manager. As a physician and patient advocate, Dave is motivated by knowing that he is helping patients get the medicine they need every single day.
New York
Chris
Saki
Christopher Saki is a tax attorney at the New York City office of Torys LLP, one of Canada's leading international business law firms. Chris advises clients on the tax aspects of domestic and cross-border mergers and acquisitions, joint ventures, divestitures and spin-offs, as well as securities issuances, fund formation, and investments in private equity funds and hedge funds. Chris has represented clients such as Starwood Capital Group, Wyndham Destinations, The Blackstone Group, KKR, Canada Pension Plan Investment Board, and Brookfield Asset Management.
Chris graduated from Shidler in 2014 with a BBA in Finance, Accounting, and International Business, and a BA in Economics after serving a six-year enlistment in the U.S. Air Force. While at Shidler, Chris was involved in multiple student organizations and activities, including serving as an Oscar & Rosetta Fish Scholar (now "Shidler Global Leaders"), treasurer of the Inter-Business Council, president of the Financial Management Association and Pi Sigma Epsilon, and a Financial Representative Intern at Northwestern Mutual in Honolulu. Chris also traveled to Boston with fellow Shidler students to compete in Northeastern University's annual CUIBE International Business Case Competition, as well as to India as part of the 2013 graduate Asian Field Study program. After Shidler, Chris became a CFP®, graduated from Cornell University in 2017 with a JD/MBA, and obtained his CPA license. Prior to joining Torys, Chris was a tax attorney at Kirkland & Ellis, the largest law firm in the U.S., and a prominent global advisor in corporate transactions and private equity.
In his spare time, Chris enjoys spending time with his wife and kids, golfing, and doing pro bono work in support of veterans and non-profit organizations. He looks forward to connecting with fellow alumni and building the Shidler brand on the East Coast!
Russia
Khalid
Kumykov
Khalid Kumykov was born and raised in Russia. He received his bachelor's degree in civil and industrial construction. He worked for 5 years in the industry before relocating to Hawaii, where he graduated with a Japan-focused MBA program at the Shidler College of Business in 2018. Kumykov currently resides in Russia and continues to pursuing a career in construction and real estate.
During his time at Shidler, Kumykov spent a semester in Japan at the Keio Business School and also participated in the Pacific Asian Center for Entrepreneurship (PACE) Business Plan Competition with fellow alumni ambassador, Mike Gallagher. While residing in Honolulu, he served as an underwriter intern at the Central Pacific Bank at the Commercial Real Estate Lending Department. In addition, Kumykov attended the Copenhagen Business School International Summer University Programme.
He looks forward to connecting with fellow alumni and current students, as well as building the Shidler brand on an international scale.