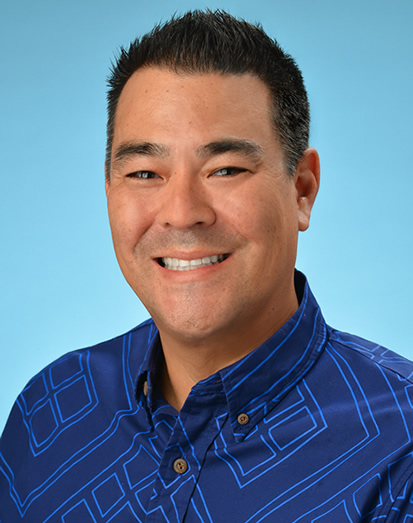 Dane Teruya (BBA 2000, EMBA 2007) has been promoted to executive vice president and chief financial officer for American Savings Bank (ASB). In his new role, he supports strategic initiatives and business growth while leading the bank's treasury, financial planning and accounting teams.
"ASB has provided me with many career opportunities to date, and I am especially humbled by this opportunity to serve on its leadership team," said Teruya. "I am proud to work alongside such hardworking and amazing teammates at ASB, and I look forward to furthering our vision of being a bank that makes people's dreams possible."
Prior to joining American Savings Bank in 2016, Teruya served as vice president and treasury manager at Central Pacific Bank. He holds nearly 20 years of banking experience. He is a former member of the board of the YMCA of Honolulu - Nu'uanu and served as board president of Honolulu Habitat for Humanity.