V. Vance Roley
The Shidler College of Business' reputation of excellence is built on the success of our alumni and faculty and perpetuated by the generosity and support of our community. Dean's Circle members have put their highest trust in our college to make the most impactful use of their donations. We honor their intent and show our gratitude with this recognition.
Please join us in securing this legacy for future generations.
V. Vance Roley
Dean & First Hawaiian Bank Chair of Leadership and Management
Shidler College of Business
The Dean's Circle 
Dean's Circle members are donors who make gifts of $1,000 or more to the Shidler College of Business Advancement Fund. These leadership gifts provide the college with the flexibility to seize opportunities as they arise, address any unexpected needs, engage with our alumni and constituents and fulfill ongoing commitments that support the work of our students, faculty and staff.
Gifts from alumni, faculty, staff, friends and members of our community support the college's mission by:
Empowering student success through aid for tuition and funding for student activities.
Equipping faculty with the resources they need to advance their research which can inform and serve our greater community.
Providing seed funds to launch new initiatives.
Growing and expanding the college's alumni network.
Member Benefits
As a token of our appreciation, members receive:
Recognition in the annual Dean's Circle donor roll, published in the Shidler Business magazine, on our website and on our social media channels.
Dean's Circle video updates and other communications including the bi-annual magazine and alumni update emails.
Invitations to special college events.
You Can Make a Difference!
Your gift makes it possible for the college to maximize its potential and build upon its achievements as it provides students and business professionals a world-class education. Please join us today with your gift to the Dean's Circle this year, and every year.
Download Dean's Circle brochure (PDF)
TESTIMONIALS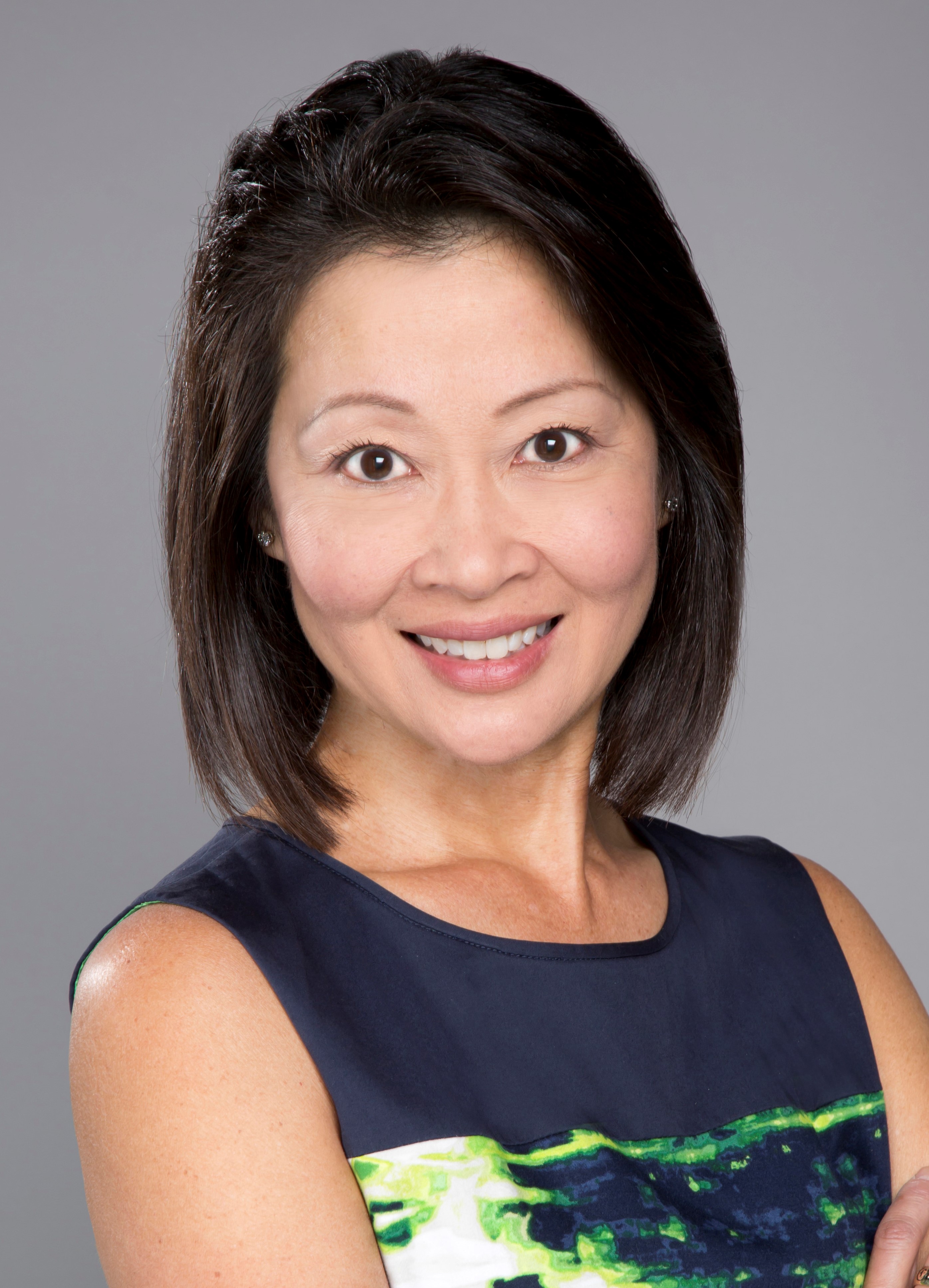 "My annual gift to the Shidler Advancement Fund is both to support the college and its students, as well as to invest in Hawaii's best future.  Please join the Dean's Circle and help further the college's global leadership in business education."

Susan Eichor, MBA '90

President & COO
aio
"Shidler College of Business provides its students with the academic and interpersonal building blocks for success in all areas of business. I've proudly witnessed Shidler's impressive growth from California, where our alumni base continues to grow. My annual contribution to the college is to see that this growth continues."

Gavin Masuda, BBA '05

Partner
Latham & Watkins, LLP
Mahalo to our Dean's Circle members
(July 1, 2020 - June 30, 2021)
Steven Ai
Aloha United Way
American Endowment Foundation
Jeremiah Ana, BBA '98
Mayumi Anzai & Ronald Anzai, BBA '83
Justin Banks, MBA '03
Kristi Bates & Kenneth Bates
Christopher Benjamin & Melissa Benjamin
Big Island Candies
Murat Buzdov, MBA '16
Robin Campaniano, EMBA '83 & Valerie Campaniano
Central Pacific Bank Foundation
Mark Chan, BBA '72, MBA '74
Dawn Ching & Anthony Ching
Chris & Melissa Ching Benjamin Family Fund
Gordon Ciano, BBA '71
Edwina Clarke, BBA '85 & Robert Clarke
Lisa Croteau, MBA '03
Brenda Cutwright, BBA '76 & Lawrence Cutwright, BBA '75
CW Associates, CPAs
Dellplain Family Charitable Fund
Mark Dellplain & Kathleen Dellplain, BBA '81
Deloitte & Touche, LLP
DTRIC
Rick Eichor & Susan Eichor, MBA '90
Enterprise Holdings Foundation
Ernst & Young Foundation
Ernst & Young, LLP
Katherine Evans & Jon Evans, MBA '94
Fidelity Charitable Gift Fund
Fidelity Foundation Matching Gifts to Education
First Hawaiian Bank Foundation
First Insurance Charitable Foundation
Lawrence Foster & Brenda Foster, MBA '85
Joy Fry, BBA '81 & Earl Fry, BBA '80
Gary Broad Foundation
Grove Farm Company Foundation
Robin Hadwick, MBA '00 & Janis Reischmann, MBA '00
Greg Harris & Randall Minas, Jr.
Robert Harrison & Lori Harrison
Hawaii Dental Service
Hawaii Information Communication Technology Association
Hawaii Medical Service Association
Hawaii Pacific Health
Hawaiian Electric Company, Inc.
Hawaiian Electric Industries, Inc.
Nery Heenan & David Heenan
Shera Hiam & Robert Hiam
Matthew Hinton, MAcc '16
Deborah Hirai & Michael Hirai, BBA '78
Leona Holaday & G. Stephen Holaday, MBA '71
Kathryn Imai Okazaki, BBA '69
Alice Inoue & Alan Wong
Island Insurance Foundation
Heidi Jancek, MBA '85
Arnold Kishi, EMBA '81 & Ann Yotsuji
KV & Assoc. Hospitality Consulting LLC
Kyo-ya Company, Ltd.
Claire Lau & Merton Lau, BBA '54
Nelson Lau, BBA '85 & Lisa Lau
Russell Lau and Connie Lau
Angela Lee, BBA '81
Warren Luke & Carolyn Luke
Lum Yip Kee Limited
Gavin Masuda, BBA '05
Matson Navigation Company, Inc.
John Morgan & Carri Morgan
Dayle Murakami, BBA '89 & Ross Murakami, BBA '87
Zelie Myers, MBA '83 & Jack Myers, BBA '70
N&K CPAs, Inc.
National Philanthropic Trust
Kellyn Okabe, BBA '85 & David Okabe, BBA '84
Chris Papousek, BBA '87
Michael Pietsch, MBA '09
Patricia Rodriguez & Lawrence Rodriguez
Vance Roley & Emily Fay
Schwab Charitable Fund
Owen Sekimura & Tayne Sekimura, BBA '84
Shaw Family Charitable Fund
William Shaw, MBA '71 & Wannee Shaw
Shidler College of Business Alumni Association
Jay Shidler, BBA '68 & Wallette Shidler
Daniel Shiu & Sandra Moriki-Shiu, BBA '82
Jeffrey Shonka
Steven C. Ai Charitable Gift Fund
Michael Stollar & Cynthia Stollar
Gregory Stolt, JEMBA '07
Dr. Cedric Strong, MBA '19
TIM International, Inc.
The Queen's Health Systems
Austin Thomas, BBA '98
Howard Todo, BBA '72 & Vivian Todo
Johanna Tokunaga, MBA '00
Lisa Trainor & Noel Trainor
Kent Tsukamoto, BBA '78 & Jean Tsukamoto, BBA '78
Dave Uemura, BBA '95
Ulupono Initiative 
University Health Alliance
Vanguard Charitable
Anthony Vericella
Jay Voss, EMBA '79
Eileen Wacker & Richard Wacker
Edward Wellman & Thomas Wellman, MAcc '84
Mark Yamakawa, MBA '87 & Ruth Yamakawa
Alvin Yoshinaga, MBA '88
2019 - 2020 Donors

Steven Ai 
Aloha United Way
Christopher Benjamin & Melissa Benjamin
Murat Buzdov, MBA '16
Robin Campaniano, EMBA '83 & Valerie Campaniano
Chris and Melissa Ching Benjamin Family Fund
Robert Clarke & Edwina Clarke, BBA '85
John Dean, Jr. & Susan Dean
Janice Del Bene, BBA '84
Dr. John Ebisu & Cindy Ebisu
Rick Eichor & Susan Eichor, MBA '90
Ernst & Young Foundation
Jon Evans, MBA '94 & Katherine Evans
Fidelity Charitable Gift Fund
Eddie Flores, Jr., BBA '70 & Elaine Flores
Lawrence Foster & Brenda Foster, MBA '85
Curtis Freeze, MBA '87
Garrett Fujii, BBA '85 & Terri Fujii, BBA '84, MAcc '85
Gary Broad Foundation
Earl Fry, BBA '80 & Joy Fry, BBA '81
Grove Farm Company Foundation
Robin Hadwick, MBA '00 & Janis Reischmann, MBA '00
Robert Harrison & Lori Harrison
Warren Haruki, MBA '77 & Gail Haruki
David Heenan & Nery Heenan
Robert Hiam & Shera Hiam
Matthew Hinton, MAcc '16
G. Stephen Holaday, MBA '71 & Leona Holaday
Kathryn Imai Okazaki, BBA '69
Andy Kawano, BBA '82 & Jill Kawano, BBA '84
Arnold Kishi, EMBA '81 & Ann Yotsuji
Irina Kulinenko, MBA '17
L & L Franchise, Inc.
Lau & Lau Properties, Inc.
Merton Lau, BBA '54 & Claire Lau
Nelson Lau, BBA '85 & Lisa Lau
Russell Lau & Connie Lau
Warren Luke & Carolyn Luke 
Lum Yip Kee Limited
Tan Tek Lum & Wai Ling Lum
Gavin Masuda, BBA '05
Morikubo Family Fund
Yukio Morikubo, BBA '82, MBA '84 & Karen Morikubo, BBA '81
Lynne Mueller, BBA '77
Ross Murakami, BBA '87 & Dayle Murakami, BBA '89
Chris Papousek, BBA '87
John Richardson
Lawrence Rodriguez & Patricia Rodriguez
Vance Roley & Emily Fay
Jean Rolles
Eric Roose, BBA '82 & Natsuki Roose
Dr. Kevin Saito & Michele Saito, BBA '81
Kap-Kyung Seo & Katherine Seo
Shaw Family Charitable Fund
William Shaw, MBA '71 & Wannee Shaw
Shidler College of Business Alumni Association
Shidler College of Business Hall of Honor
Kelvin Shigemura, BBA '83 & Dorothy Shigemura
Chris Shirai, MBA '74 & Linda Shirai
Steven C. Ai Charitable Gift Fund
Gregory Stolt, Jr., JEMBA '07
Dr. Cedric Strong, MBA '19
Austin Thomas, BBA '98
Kent Tsukamoto, BBA '78 & Jean Tsukamoto, BBA '78
Thomas Ueno, BBA '67, MBA '70 & Carole Ueno
Vanguard Charitable
Verizon Foundation
Capt. Charles Vinson, MBA '84 & Susan Vinson
Richard Wacker & Eileen Wacker
Mark Yamakawa, MBA '87 & Ruth Yamakawa
Eric Yeaman, BBA '89 & Melanie Yeaman, BBA '88
Alvin Yoshinaga, MBA '88