Advising: Prospective Shidler students
---
All appointments are scheduled online (*All appointments are scheduled in Hawai'i Standard Time for 30 minutes). There are two different advisors, so select the proper link (below):
(A) Any prospective business student who is not one of the two types for "B" (so UH students, non-UH students, business minor, second-degree seekers)
(B) High-school students OR current DAP students
A) Appointments for current undergraduates interested in admission to Shidler's BBA majors:
1. UH/UH System undergraduates:
Click the "Schedule an Appointment" button (above)
Log in with your UH username and password
After log in, you may need to select the box for "Mark" to see availabilities
2. Undergraduates attending a non-UH college/university:
Click the "Schedule an appointment" button (above)
Click "I am not a UH student"
After log in, select "Mark" in the left-hand column to see availabilities
Appointments may be scheduled for Zoom/online or an in-person meeting.
If you have difficulty with the STAR Balance appointment website, you may contact the Shidler OSAS Front Desk at +1-808-956-8215 (generally M-F 9am-3pm) for assistance in making the appointment.
B) Appointments for students interested in the Freshman Direct Admission Program (DAP):
         In-Person appointments are available Mondays and Thursdays from 8:30-11:30 am and 1:30-3:00 pm (HST)
You may also contact the Shidler Front Desk at (808) 956-8215 or business@hawaii.edu. 
---
Office Hours
Virtual Office Hours
Monday-Friday: 9:00am-3:00pm (HST) 
Closed: Weekends and Holidays
In-Person Office Hours*
Monday-Friday 9:00am-11:00am, 1:30pm-3:00pm
Closed: Weekends and Holidays
Shidler College of Business
2404 Maile Way
BusAd A-202
Honolulu, HI 96822
Phone
+1-808-956-8215 or +1-808-956-4869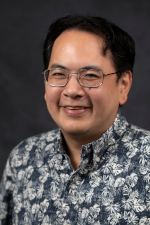 Mark Nakamoto
Admissions Advisor
Students advised:
Pre-business students (UHM pre-business students, Prospective transfer students to UHM, Applicants with a bachelors seeking a Second bachelors Degree), and
current UHM students interested in/pursuing the Business Minor
Also, for Exploratory Business students at UHM (EXB majors), primary contact for: AFROTC Form 48, NROTC Form 117, ROTC Form 104-R
Meet the Freshman Direct Admit Program (DAP) Advisor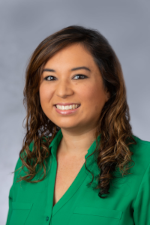 Shauna Pimentel-Motooka
Freshman Admissions Advisor
(Direct Admit Program)
Email
shaunaap@hawaii.edu
Students Advised: Prospective and current Direct Admit Program (DAP) students 
See what's happening at the Shidler College of Business